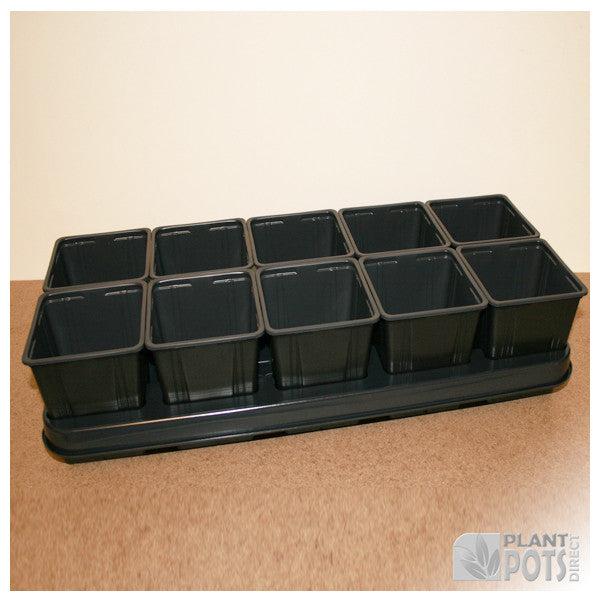 11cm Square plant pot set - 10 pots
Original price
£2.75
-
Original price
£2.75
Product description
Pots
11cm square plant pot or 4.3 inch square plastic plant pot
Individual pressure formed plastic pots.
Low priced but attractive square pots for your young plants before planting on.
Ideal for developing the root of young plants as an intermediate solution.
Produce by using a pressure form method, resulting a intermediate strength plastic that can be used for more than one season.
Comes with 8 holes at the bottom for irrigation.
Tray
Carrying trays for (10 x 11cm) singles will ensure the stability of singles pots during production, transportation and marketing.
Owing to accurate spacing, very little composts spills between the pots when being filled.
Holds 10 11cm Square Plant Pots
Individual pressure formed plastic carry trays.
They have one levels of drainage for overhead or sub-irrigation.
All edges are rolled down for comfort and safety when handling.
Produced from a medium strength plastic, in practice no support is requried when carrying (with plant pots in situ)
Each compartment comes with 4 holes at the bottom for irrigation.
Product details
Colour - Black
Product details
Colour - Black
Size
Pots
External = 110x110x115mm (with lip)
Internal = 101x101mm (Top)
Internal = 84x84mm (Bottom)
Tray
External = 557x255x56mm (with lip)
Internal = 93x93x55mm (compartments)
Volume - 1 litres (per pot)