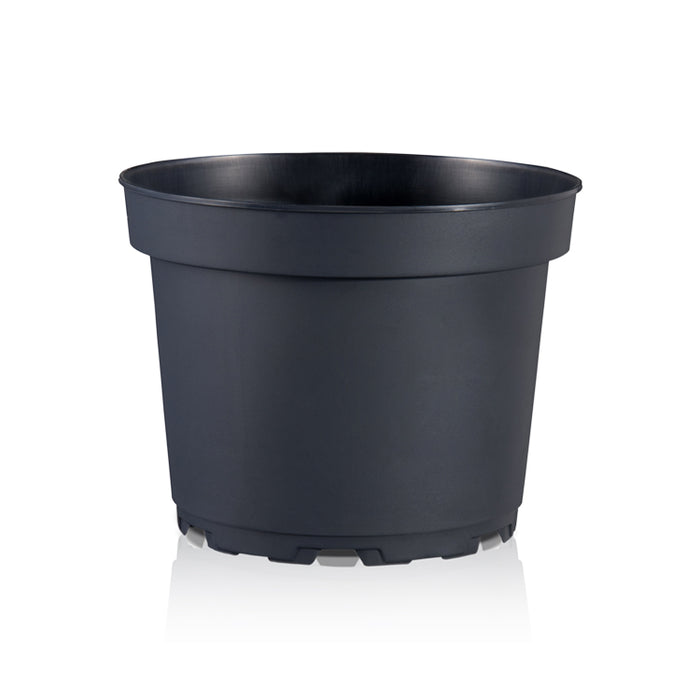 23cm Round plant pot (injection moulded)
Original price
£1.10
-
Original price
£1.10
Product description
23cm round plant pot or 8.75 inch round plastic plant pot
Individual injection moulded plastic pots.
Rigid round pots for your young plants before planting on.
Designed with strong pot shoulders and stacking feet for easy handling.
Ideal for developing the root of young plants as a long term solution.
Produce by using a injection moulding method, resulting a strong flexible plastic that can be used season after season.
Comes with 25 holes at the bottom on a 2 level irrigation, providing excellent drainage.
Product details
Colour - Black
Size
External = 225x225x180(Tall)mm (with lip)
Internal = 219x219mm (Top)
Internal = 167x167mm (Bottom)
Depth = 180mm

Volume - 5 litres
Manufacturer - TEKU
Code - MCI23
Case size - 65 plant pots