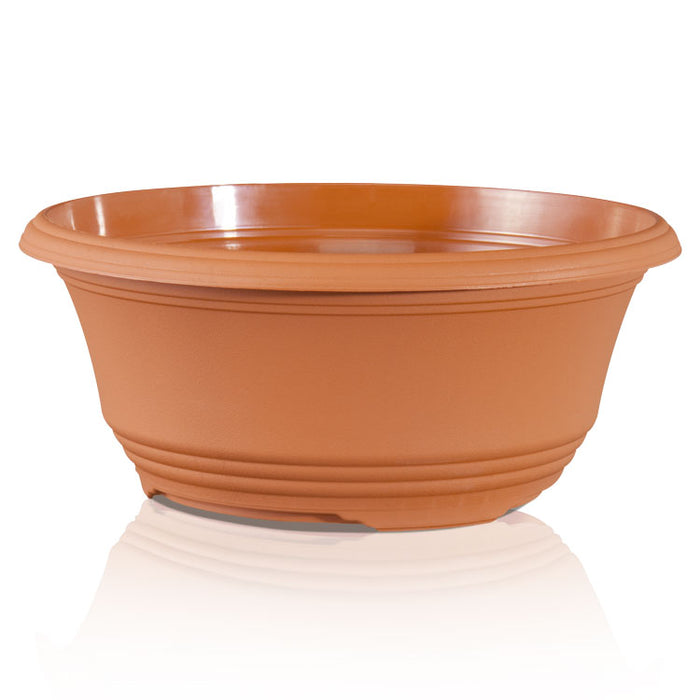 35cm Planting bowl
Original price
£4.50
-
Original price
£4.50
Product description
35cm round planting bowl hanging plant pot or 13.8 inch round plastic planting bowl.
Attractive round bowls for your flowers, bulbs, shrubs and vegetables.
Produce by using a injection moulding method, resulting a strong ridged plastic that can be used season after season.
Comes with 8 holes at the bottom for irrigation.
Sometimes know as roses bowls.
Product details
Colour - Terracotta
Size
External = 350x350x152mm (with lip)
Internal = 324x324mm (Top)
Internal = 212x212mm (Bottom)
Depth = 152mm
Volume - 9 litres