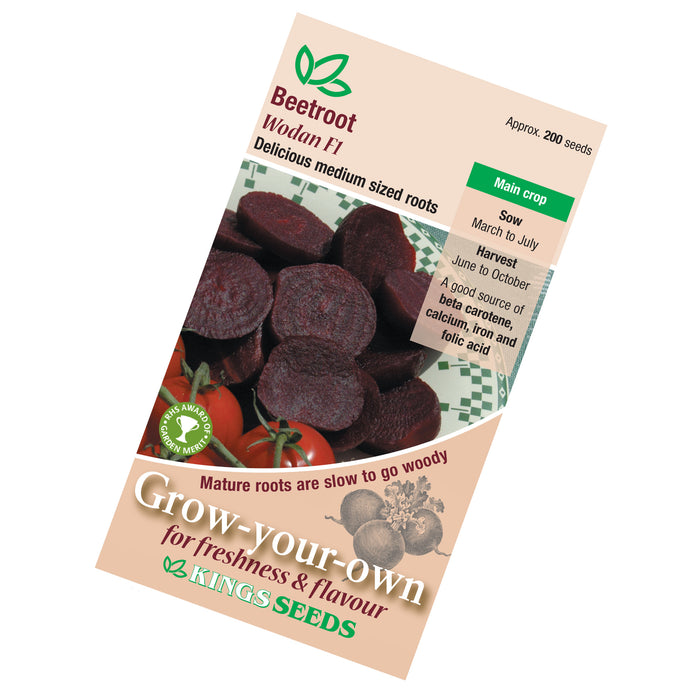 Beetroot Wodan F1 Seeds
Original price
£1.90
-
Original price
£1.90
Description
Delicious medium size roots which rarely become woody. Pick young as baby beet or leave to mature.
Seed Count - 200
When to sow
April to June
Sow in open ground 2cm deep in rows 30cm apart.
What to do next

Thin out seedlings as they emerge to 15cm apart.
Maturity