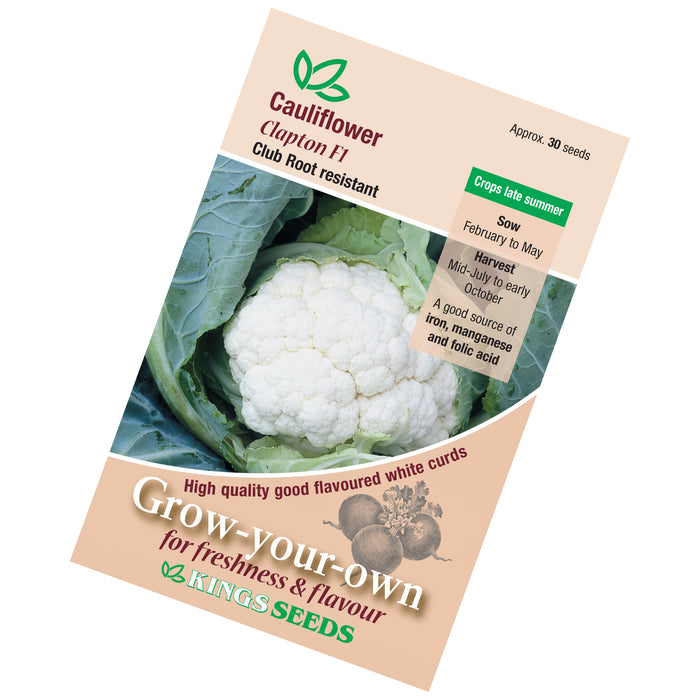 Cauliflower Clapton seeds
Original price
£4.70
-
Original price
£4.70
Description
A cauliflower with good quality white curds carried high off the ground so is kept very clean.
Seed Count - 30
When to sow
Early sowing under glass in trays or modules at 16C. Later sowings in a seed bed in shallow drill 1cm (1/2") deep. 20cm (9") between rows.
What to do next
Glasshouse sowings under glass should be pricked off into trays 5cm (2") apart as soon as large enough to handle. Thin modules to one seedling per pot/module. Thin outdoor sowings to10cm (4") apart. Harden off before planting out from mid-May onwards spaced at 45cm (18") apart when the plants are about 15cm (6") tall.
Maturity
Mid-July to October