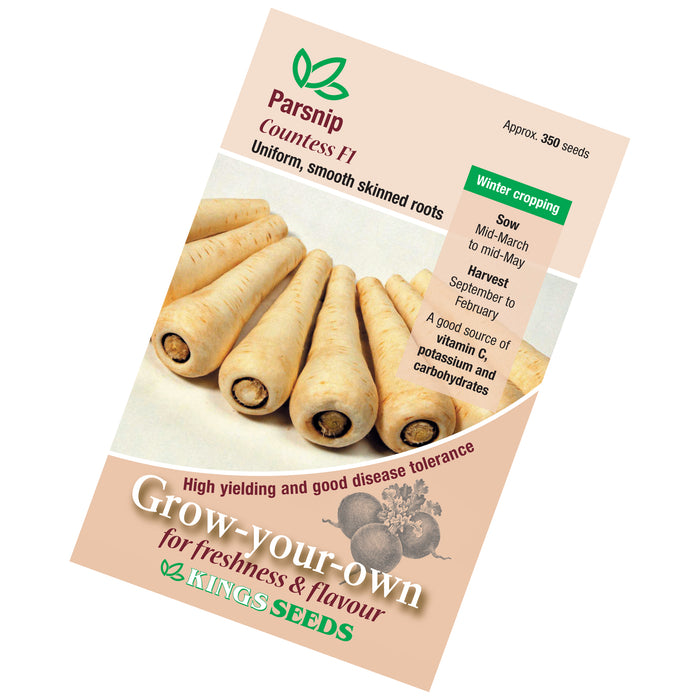 Parsnip Countess F1 seeds
Original price
£2.60
-
Original price
£2.60
Description
Main crop variety with good disease tolerance and high yield. Smooth skin, very uniform - ideal for the show bench.
Seed Count - 350
When to sow
Sow the seeds thinly, direct into the growing site, 2cm (¾") deep in rows 45cm (18") apart. A stone free tilth is preferable.
What to do next
Do not transplant seedlings. As soon as seedlings appear they should be gradually thinned until plants are 10cm (4") apart. Hoe regularly but ensure you do not damage the crown or the root.
Maturity