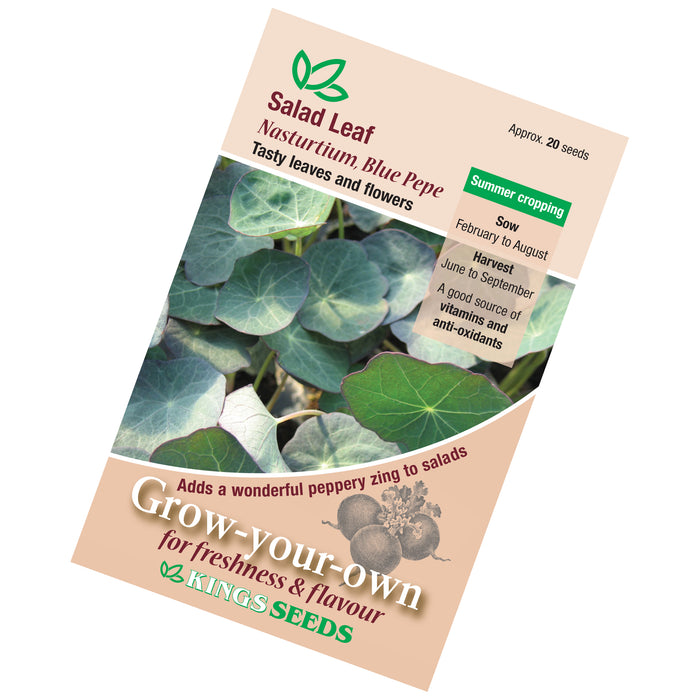 Salad Leaf Nasturtium Blue Pepe Seeds
Original price
£1.60
-
Original price
£1.60
Grow your own tasty and colourful salads which are full of nutrients. Cut and come again varieties are ideal to be grown in pots and tubs if space is limited.
Blue Pepe Nasturtium seeds is a unique small variety with small round leaves which are steel blue with purplish undersides. This variety has a fabulous peppery taste which will add a delicious zing to your salads, and will produce vivid red flowers which can also be added to your salads and eaten.

Pack Size: 20 Seeds

WHEN TO SOW
February to August

Where to Sow
Sow direct outside thinly in a weed free site or direct into containers 2cm (3/4in) deep.

What to do next
Keep soil moist , and pick leaves as required. For flowers , thin out seedlings to 25cm (10in) apart and pick flowers as required.

HARVEST
June to September

HANDY TIP
Early and late summer sowings can be made in containers underglass. As this is a frost tender annual, cold protection is required.