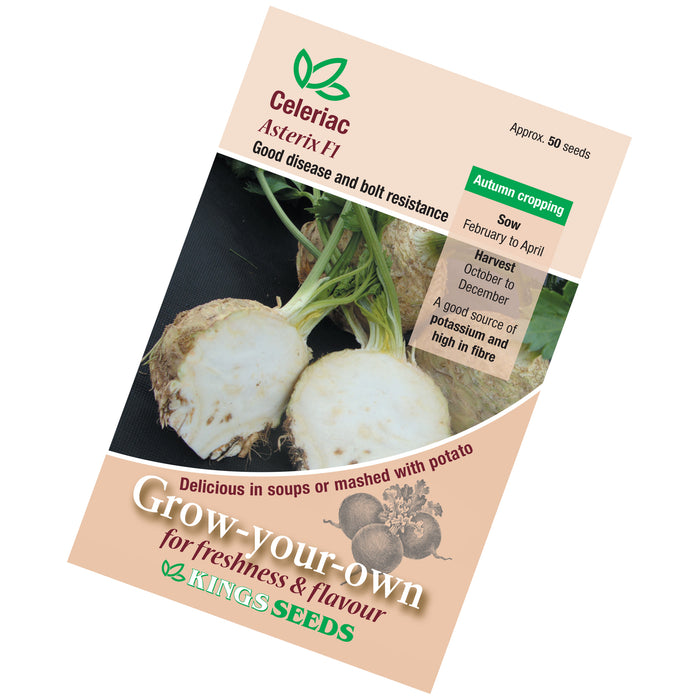 Celeriac Asterix F1 Seeds
Original price
£0.00
-
Original price
£0.00
Asterix F1 is an early high yielding hybrid variety forming  large round bulbs which store well from an autumn harvest. It benefits from a good resistance to bolting and is very resistant to disease. Celeriac is really tasty if mashed in with some potatoes!
Product Part Number: 11303
Pack Size: 50 Seeds
When to Sow
February to April

Where to Sow
Early sowings can be made in trays or modules under glass at 16-18°C. Later sowings in pots or trays in a cold frame or unheated glasshouse. Sow the seed on the surface of moist seed sowing compost and lightly cover to its own depth.

What to do next
Early sowings should be pricked off into trays 5cm (2") apart or modules thinned to one seedling as soon as large enough to handle. Harden off before planting in growing site 30cm (12") apart and 30-35cm (12-14in) between the rows. Do not plant until all danger of frost has passed. Cut off any side shoots leaving one centre stem of growth.

Maturity
October to December