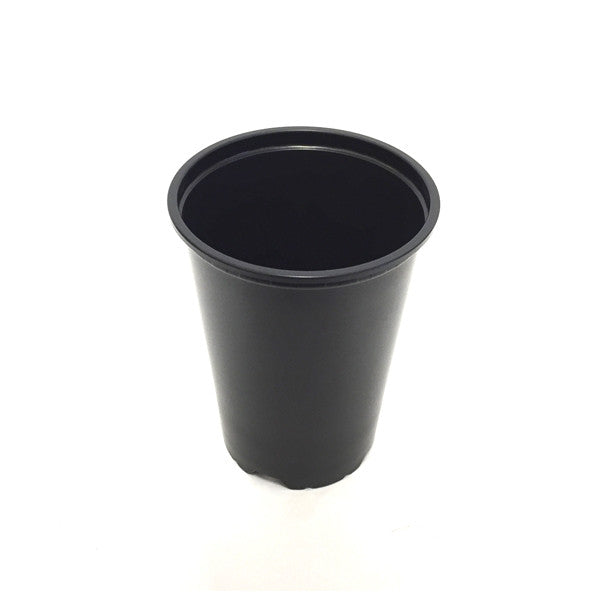 14cm (2 litre) Rose Plant Pot
Original price
£0.36
-
Original price
£0.36
Product description
14cm round rose plant pot or 5.5 inch round tall plant pot
Manufactured by Poppelmann, in the TEKU Range (Series VCE)
Individual thermoformed plastic pots.
Reduced cultivation time
Rapid growth and healthy plants due to ideal watering and drainage.
Ideal for developing the root of young plants as an intermediate solution.
Produce by using a thermoformed method, resulting a intermediate flexible plastic that can be used for more than one season.
Comes with 16 holes at the bottom for irrigation.
Product details
Colour - Black
Size
External = 140x140x182mm(deep)  (with lip)
Internal = 125x125mm (Top)
Internal = 95x95mm (Bottom)
Volume - 2 litres
Manufacture Code - TEKU VCE14