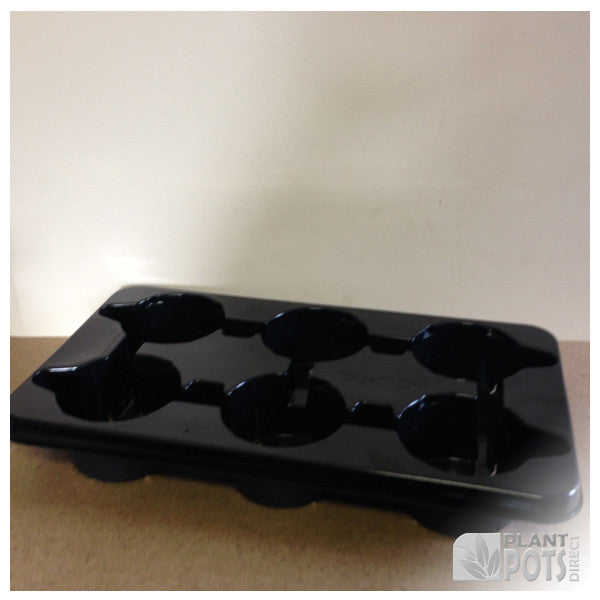 15cm Round plant pot carry tray - holds 6 pots
Original price
£1.35
-
Original price
£1.35
Product description
Carrying trays for (6 x 15cm) singles will ensure the stability of singles pots during production, transportation and marketing.
Holds 6 individual Plant Pots
Individual pressure formed plastic carry trays.
They have one levels of drainage for overhead or sub-irrigation.
All edges are rolled down for comfort and safety when handling.
Produced from a medium strength plastic, in practice no support is requried when carrying (with plant pots in situ)
Each compartment comes with 4 holes at the bottom for irrigation.
Product details
Colour - Black
Size
External = 570x310x68mm (with lip)
Internal = 124x124x67mm (compartments)