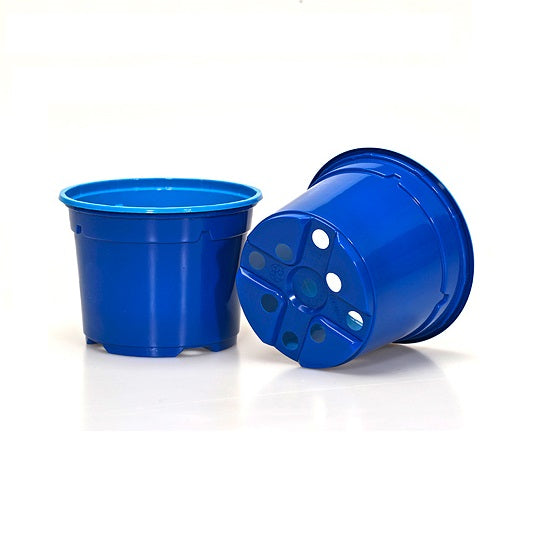 9cm Coloured Duo 5° Low Pot - Blue (11)
Original price
£0.11
-
Original price
£0.11
Product description
1 pot with 2 colours "duo" one colour on the inside and a different shade on the outside.
9cm Coloured Pot Duo 5° Low Pot - Blue (11)
These thermoformed pots are easily de-stack in a machine and have a wide rim that facilitates the handling by the forks. Their shiny surface aspect enhances the many colours available in stock.
Comes with 9 holes at the bottom for irrigation.

Product details

Colour - Blue (11)

Size
External = 90x90x68mm (with lip)
Internal = 83x83mm (Top)
Depth = 68mm

Volume - 0.30 litres
Manufacturer - Soparco
Code - 4412