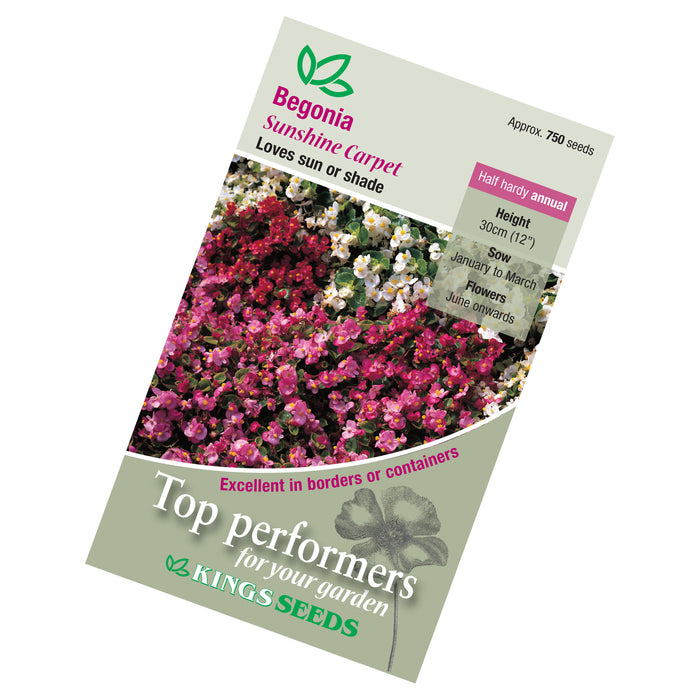 Begonia Sunshine Carpet Seeds
Original price
£1.05
-
Original price
£1.05
Description
Special economy mixture for mass bedding plants. Lovely mixture of flower colours and foliage in both deep green and bronze. Height 20-25cm.

Seed Count - 750

When to sow
January to March
Where to sow
Sow in pots or trays under glass at 22-24 ° C on the surface of good compost. Cover tray with glass or polythene to retain humidity.
What to do next
As soon as a few seedlings emerge remove the cover but spray regularly to keep moist. When seedlings are large enough to handle prick off into trays 5cm (2") apart. Gradually harden off in late April/early May to plant outside 20cm (8") apart in late May.