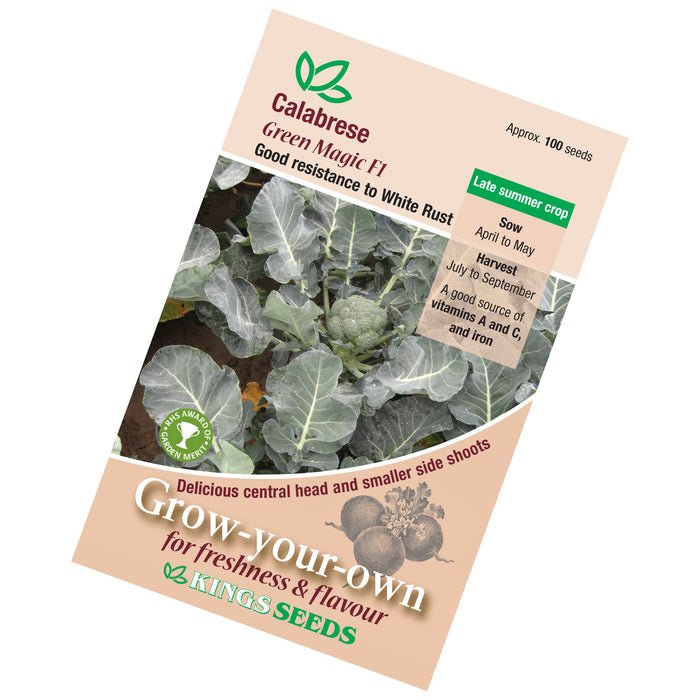 Calabrese Green Magic seeds
Original price
£2.65
-
Original price
£2.65
Description
Produces a large central head that should be cut first, followed by delicious smaller healthy soots which can be picked frequently over a long period. Shows good resistance to white rust.
Seed Count - 100
When to sow
September, Feb to early April
Sow the seeds thinly in trays 2 seeds to a cell in modules under glass at 13°C. Later sowings can be made into a seedbed in shallow drills 2cm (¾") deep in short rows.
What to do next
When first pair of leaves appear, prick off into trays 5cm (2") apart, or thin modules to 1 seedling per cell. Gradually harden off before planting in the growing site 45cm (18") apart.
September sown seedlings should be grown on in a cold greenhouse/cold frame and planted out in late February to early March.
Outdoor sowings should be thinned as they grow.
Maturity
Mid May to mid June (from September sowings), June to August (from Spring sowings)