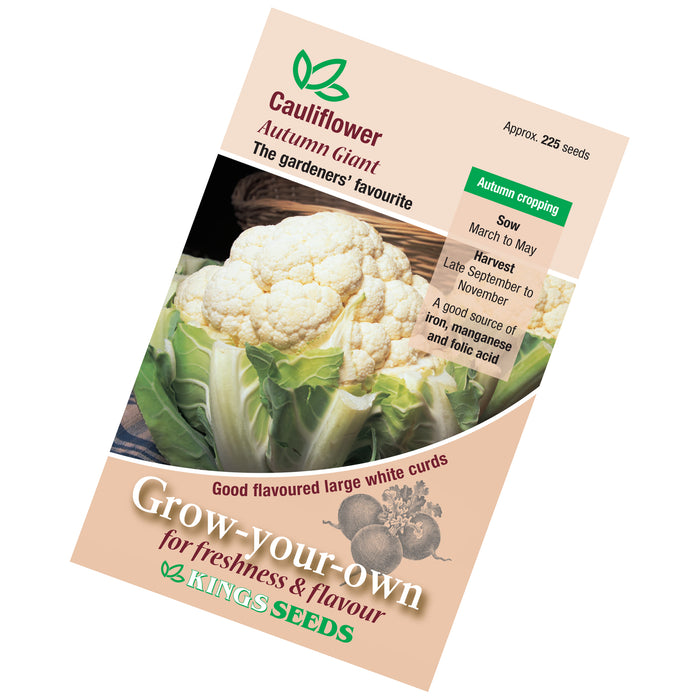 Cauliflower Autumn Giant seeds
Original price
£1.50
-
Original price
£1.50
Description
Large solid white heads well protected from the weather.
Seed Count - 225
When to sow
Early sowing under glass in trays or modules at 16 °C. Later sowings in a seed bed in shallow drill 1.5cm (½ ") deep 20cm (8") between rows.
What to do next
Glasshouse sowings should be pricked off into trays 5cm (2") apart as soon as large enough to handle. Thin modules to one seedling per pot/module. Thin outdoor sowings to10cm (4") apart. Harden off before planting out from mid-May onwards spaced at 45cm (18") apart when the plants are about 15cm (6") tall.
Maturity
September to October