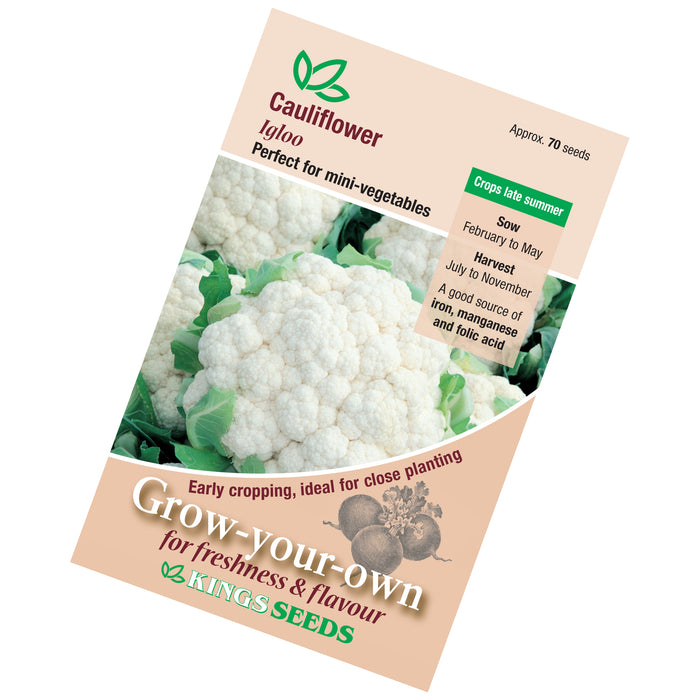 Cauliflower Igloo seeds
Original price
£1.65
-
Original price
£1.65
Description
An early variety with good, clean, white heads. Can be used as mini-vegetable when grown close together, or at wider spacing for larger heads.
Seed Count - 70
When to sow
Sow outdoors in a seed bed in rows 1.5cm (1/2") deep in rows 20cm (9") apart. . For early crops, sow in pots or trays under glass at 16°C.
What to do next
Thin out the seedlings as they grow to 2.5cm (1") apart and plant out in permanent site in late May or June 20cm (9") apart. Glasshouse sowings should be pricked out into trays spacing 5cm (2") apart, gradually harden off and plant outside as soon as conditions allow.
Maturity
July to November