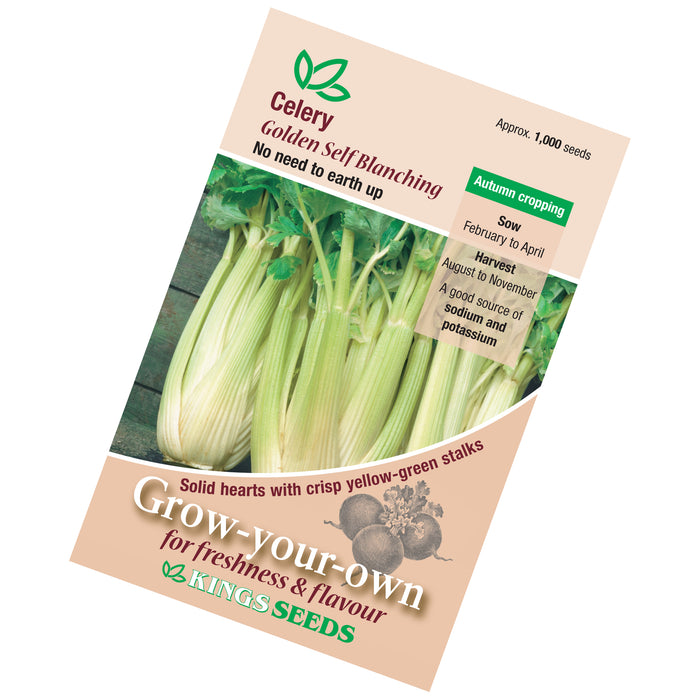 Celery Golden Self Blanching seeds
Original price
£1.50
-
Original price
£1.50
Description
The stalks are more yellow-green and not such a strong flavour as Giant White but a lot less work. Ready from about August onwards.
Seed Count - 1000
When to sow
Sow the fine seed thinly in pots or trays under glass at 18°C. Leave seed on top of compost, do not cover.
What to do next
As soon as seedlings are large enough to handle, prick off into trays 5cm (2") apart. When seedlings are 6-7cm (3-4") tall, gradually harden off before planting out 20cm (9") apart.
Maturity
August to Novemeber