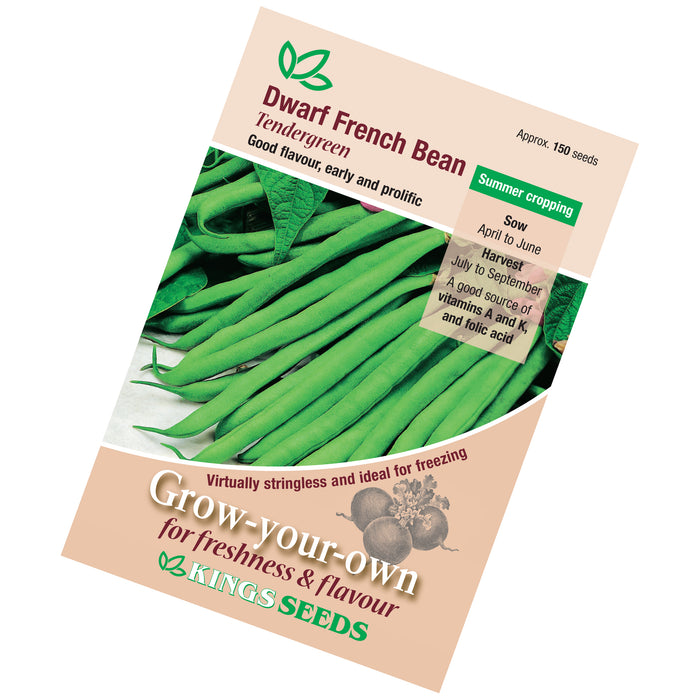 Dwarf French Bean Tendergreen seeds
Original price
£1.49
-
Original price
£1.49
Description
Medium long pencil podded type of light green with distinct purple markings which disappear on cooking.Virtually stringless and a good freezer.
Seed Count - 150
When to sow
Mid March to June
Early sowings in individual pots in glasshouse or cold frame or from early May sow 2 seeds 5cm (2") deep and 20cm (8") apart with 60cm (24") between rows outside.
What to do next
Glasshouse seedlings should be gradually hardened off before planting outside in late May to the spacings above with a support cane at each planting station. Reduce outside sowings to single plants. Circular plantings can be made with canes joined at the centre to form a wigwam.

Maturity
Mid June onwards.