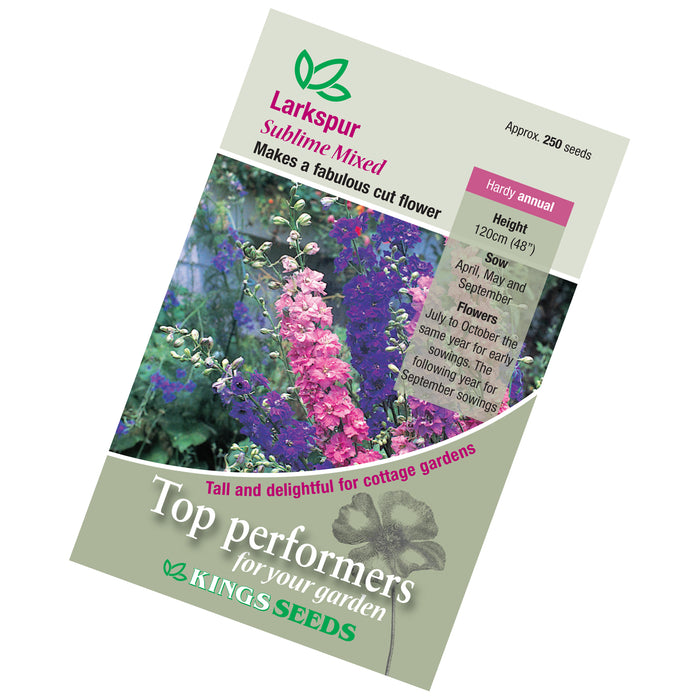 Larkspur Sublime Mixed Seeds
Original price
£1.31
-
Original price
£1.31
Description
Larkspur Sublime Mix is an ideal flower for drying. A strain of solid stems and fully double flowers. Considered to be the best variety for use as a dried flower. It can grow to a  height of 120cm. (48").  
Seed Count - 250

When to sow
April and September
Where to sow
Sow in a well prepared flowering site 1cm (½") deep in rows 25cm (10") apart.
What to do next
Thin seedlings as they grow to 20cm (8") apart. The surplus seedlings can be transplanted at the same spacing.