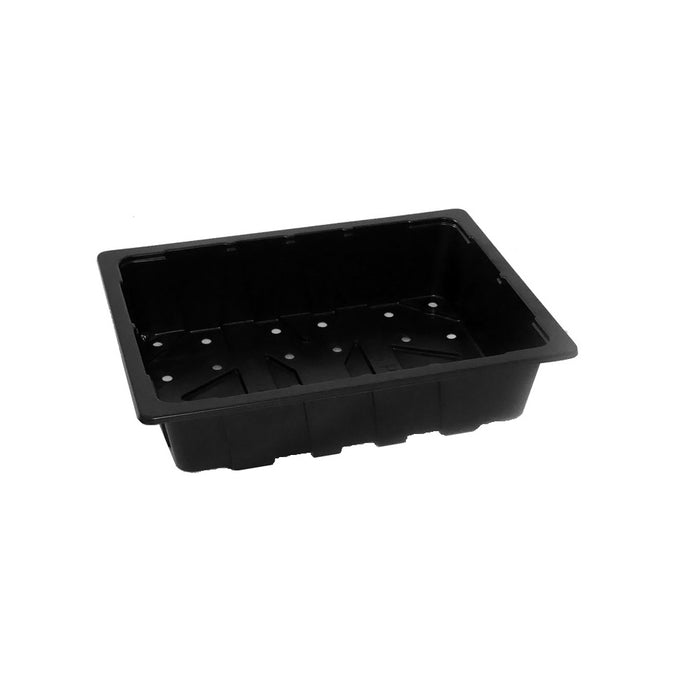 Lightweight half seed tray
Original price
£0.20
-
Original price
£0.20
Product description
Individual pressure formed plastic seed trays.
Half trays were originally designed to fit two into a standard seed tray but in practice many growers use our half trays without the support of any "outer".
They have two levels of drainage for overhead or sub-irrigation.
All edges are rolled down for comfort and safety when handling.
Half-trays represent one of the most economical containers in which to grow many types and varieties of plants.
Produced from a medium strength plastic, in practice no outer support is needed.
Ideal for seed germination.
Each cell comes with 24 holes at the bottom for irrigation.
Product details
Colour - Black
Size
External = 227x173x59mm (with lip)
Internal = 156x208mm (Top)
Internal = 140x193mm (Bottom)