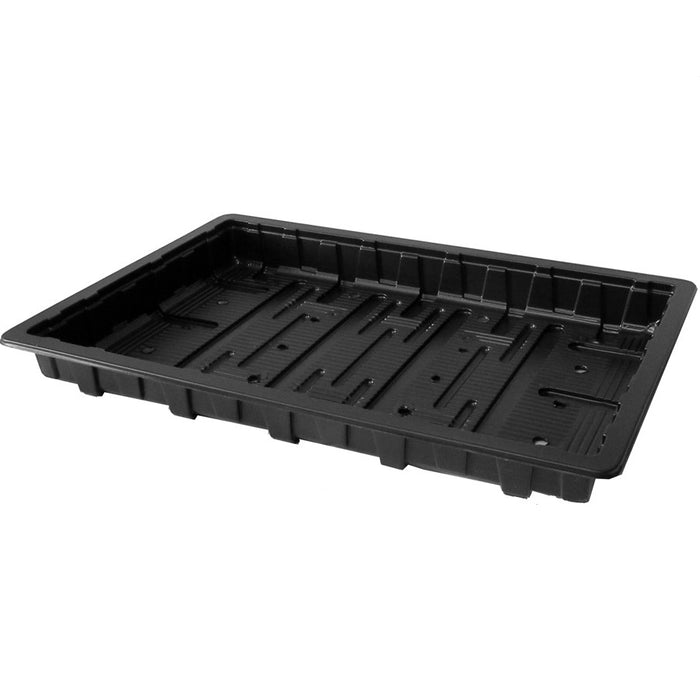 Lightweight Shallow full seed tray (no holes)
Original price
£0.55
-
Original price
£0.55
Product description
Individual pressure formed plastic seed trays.
Often used alone for micro greens.
The trays have no holes in the bottom so will hold water.
All edges are rolled down for comfort and safety when handling.
Seed trays represent one of the most economical containers in which to grow many types and varieties of plants.
Produced from a 0.54mm thick medium strength plastic, in practice no outer support is needed.
Ideal for use with cell packs or seed tray inserts.
Product details
Colour - Black
Size
External = 375x244x35mm (with lip)
Internal = 351x222mm (Top)
Internal = 333x210mm (Bottom)
Depth = 35mm

Manufacturer - Smiths
Case size - 125 trays