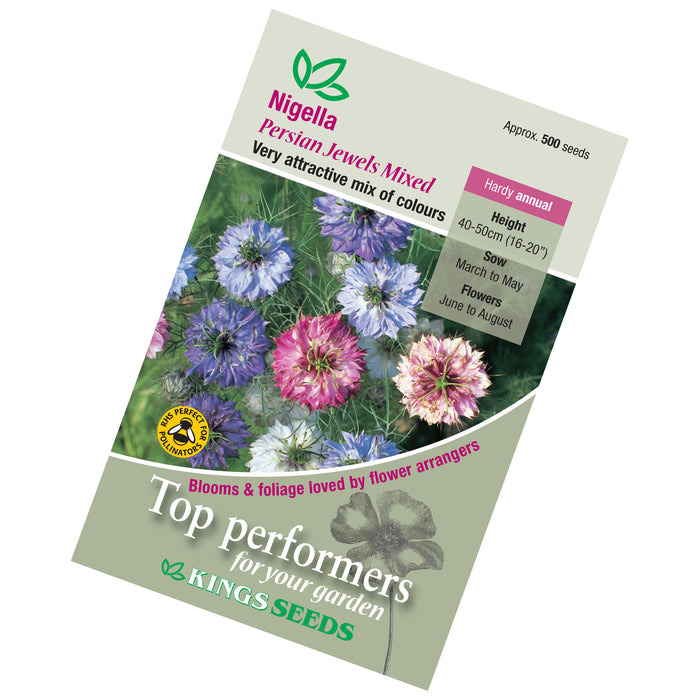 Nigella Persian Jewels Seeds
Original price
£1.50
-
Original price
£1.50
Description
Has all the delights of bedding, drying and cutting use but in a range of colours from pink, purple, lilac, blue and white. Height 45-60cm.
Seed Count - 500

When to sow
March to April
Where to sow
Sow direct in flowering site or in short rows in a seed bed. Can be broadcast and raked into the site.
What to do next
When large enough to handle, transplant seedlings to flowering site or thin direct sowings to 20cm (8") apart.