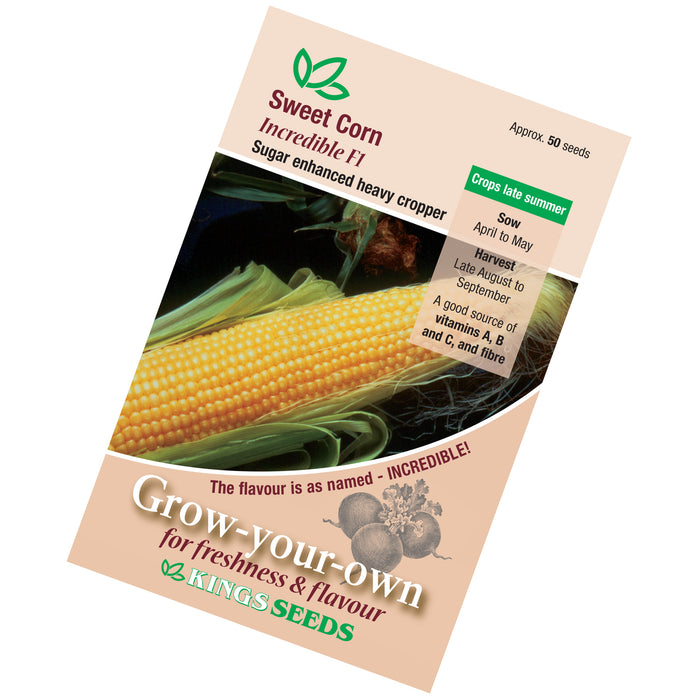 Sweet Corn Incredible F1 Seeds
Original price
£1.95
-
Original price
£1.95
A sugar-enhanced mid-season variety. Reliable, heavy cropping and an incredible flavour! Plants show good tolerance of common rust helping to keep plants healthy during wet summers.

Product Part Number: 14723
Pack Size: 50 Seeds
Sow
April to May
Harvest
Late August to September

Where to Sow
Early sowings can be made into pots or modules under glass at 21°C. Later sowings can be made direct into growing site, sowing 2 seeds per sowing station. Do not sow as a single row , sow in blocks spacing as detailed below.

What to do Next
Pot raised seedlings should be gradually hardened off in a cold frame before transplanting into the plot once all risk of frost has passed. Do not plant in rows, but plant in blocks , spacing plants 45cm (18") apart each way to aid pollination by wind.