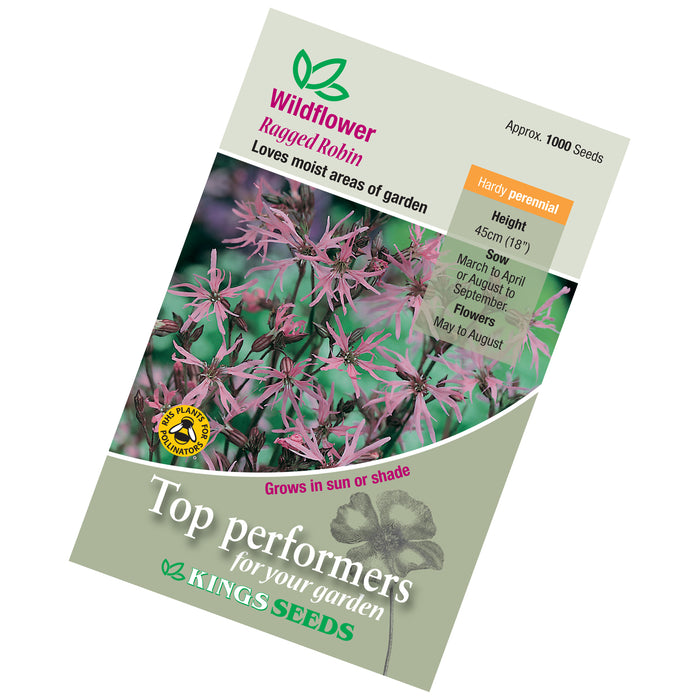 Wild Flower Ragged Robin Seeds
Original price
£1.50
-
Original price
£1.50
Flowers deep rose red May-August. Habitat: moist meadows. Carvophyllaceae.

Pack Size: 1000 Seeds

When to Sow
March to May

Harvest
May and June

WHERE TO SOW
Outside - In spring in well prepared ground and lightly cover the seed.

WHERE TO GROW
In any good garden soil that does not dry out in summer. Site in sun or partial shade.