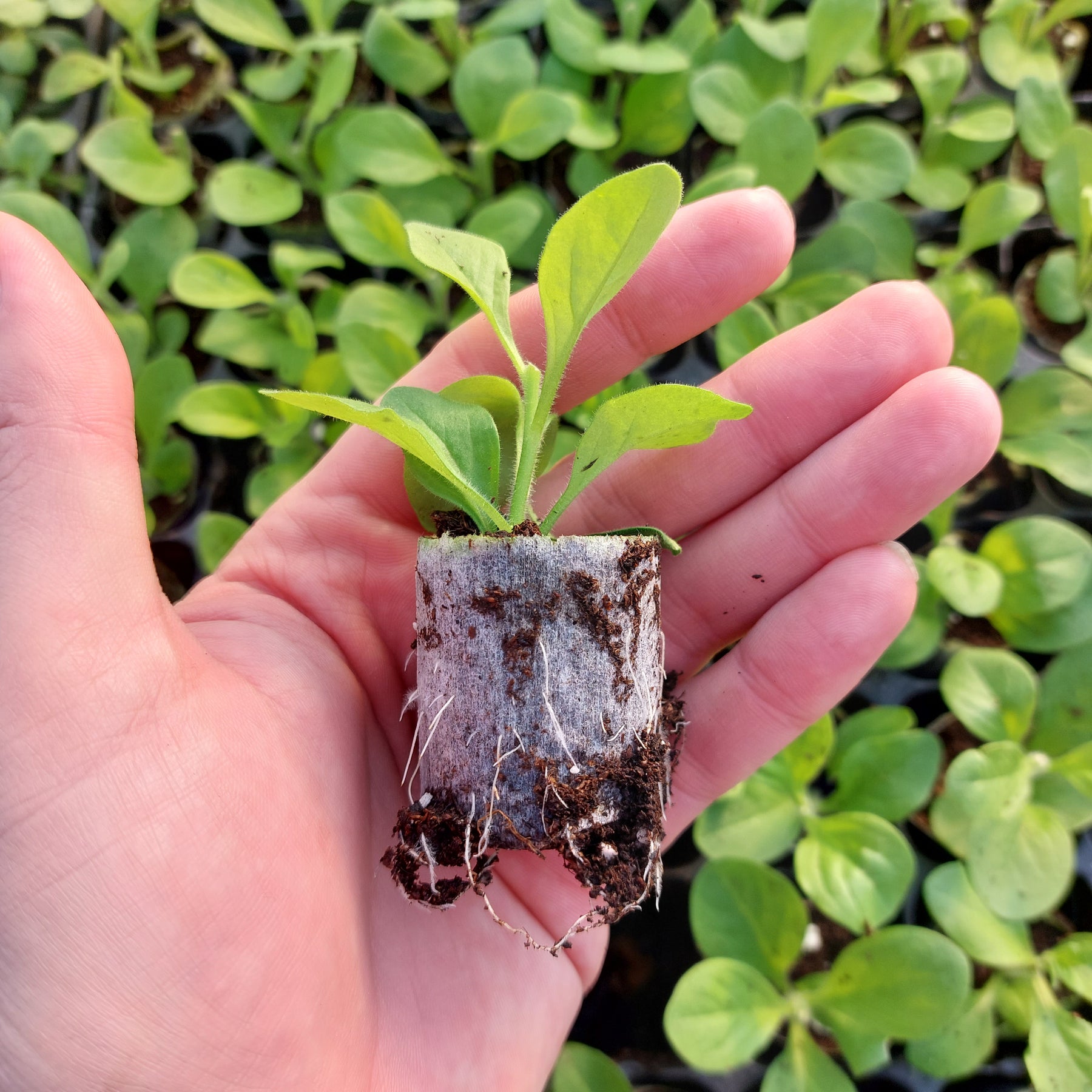 February 2022 - Newsletter - Plug Plants in stock
As we continue to sprint in this year's growing season the fuller impact of the post covid affect is starting to represent what Covid has done to our business. As many consumers will have seen during the lockdowns, online sales increased dramatically, and our business did see a huge increase in a short space of time. As many customers are now returning to shopping local, the online sales appear to be returning to the pre Covid volumes and our business is defiantly falling into that category. Thankfully we are still growing organically as a small business and that must be a huge positive.

We now enter March with orders coming in all the time, as predicted the supply chain for Plant pots and trays is now starting to see long delays with many orders having 6-9 months lead times. At present we are not directly seeing any major delays, but as the season progresses it will be inevitable at some stage. We continue to buy products in bulk and are working hard to ensure what is available on our website is a true representation of what is physically available.

Our biggest development this month is that we now have a small selection of Plug Plants available on our website for sale. This is a new area for us, and we are very much testing the water this year, we see it as natural addition to the products we currently stock and the plants available are of a very good quality, grown in the UK from a very established company.
As the plants come into us we will continue to update the website, so if you don't see something you link at the minute, keep checking back as we might just not have it in as yet.

As always, many thanks for your custom and take care!
Jamie and team